Automatic transmission fluid ATF IIIH is blended with base stock of high property and various functional additives. It is mult-functional fluid, suitable for automatic transmission of vehicles, some of power steering systems and the hydraulic transmission system. The product has won recognition of transmission manufacturers can be used in multi-vehicles' automatic transimissions.
Advantages
* Outstanding oxidation and heat stability and detergency, preventing formation of paint film sludging and carbon deposit
* Excellent friction property, providing good sense of shifting
* Excellent anti-foaming ability, ensuring effective transfer of power
* Outstanding fluidity at low temperature, good compatibility with rubber sealed material, effectively protecting sealed material, preventing leakage
Performance specification
The product meets the following specifications:
* General Motors, GM DEXRON-IIIH
* Ford Motors, Ford MERCON
* Allison C-4
* Q/SH PRD 159-2008
Applications
* Suitable for automatic transmission, hydraulic transmission systems of vehicles
* Suitable for automatic transmission system, power steering system and other hydraulic systems of construction machinery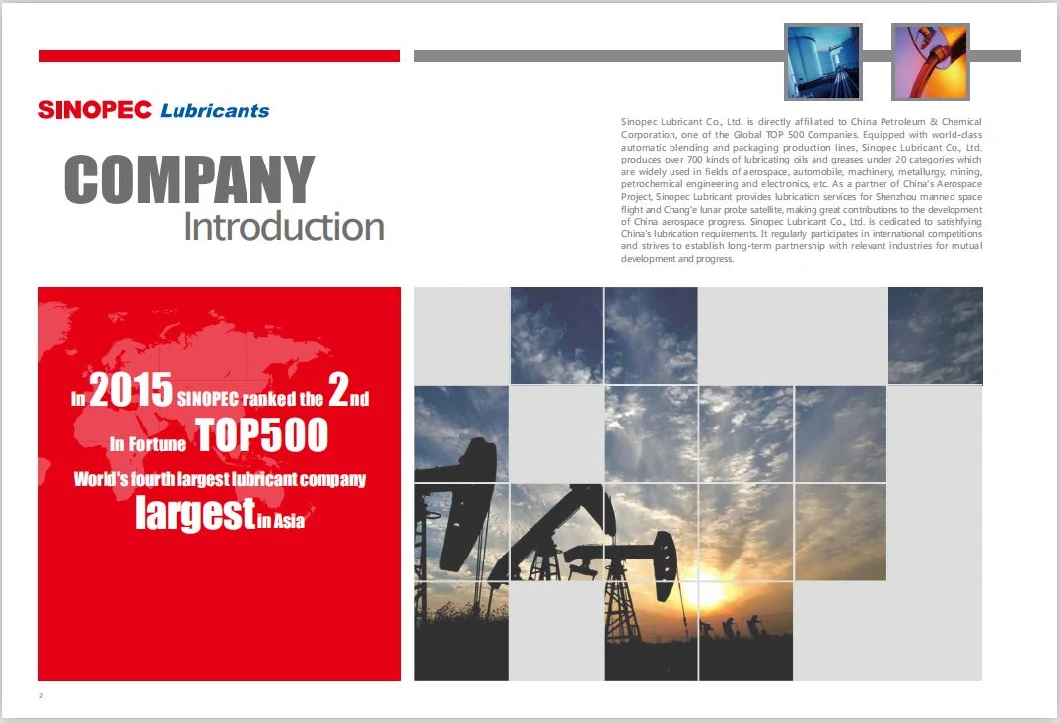 SINOPEC Transformer Oil is blended with highly refined mineral base oil and well-chosen anti-oxidizer. Without Polychlorinated Biphenyl (PCB), it is suitable for insulation and cooling for transformer, oil immersed switch and other insulation device of electrical appliances.The product comprises several grades such as 10, 25, 40, 45 according to its low temperature performance.
Advantages

1.Outstanding electrical insulation performance, effectively preventing occurrence of discharge in electric field

2.Good oxidation stability, effectively preventing formation of acidic material and sludge

3.Good thermal conductivity, ensuring effective cooling of transformer core and coiling
Performance
The product meets the following specifications:

1. GB 2536-90

2.Q/SH303 535-2009

3. IEC 60296-2003

Applications

As insulating and cooling medium for transformer of 330kV or below as well as electrical appliance with similar requirements

Typical properties
Items
Transformer oil
10
25
40
45
Kinematic viscosity (40ºC), mm2/s
8.931
9.395
9.912
9.252
Flash point (Closed), ºC
162
153
158
154
Pour point, ºC
-12
-27
-45
-51
Freezing point, ºC
-
-
-
-55
Breakdown voltage, Kv
50
47
50
53