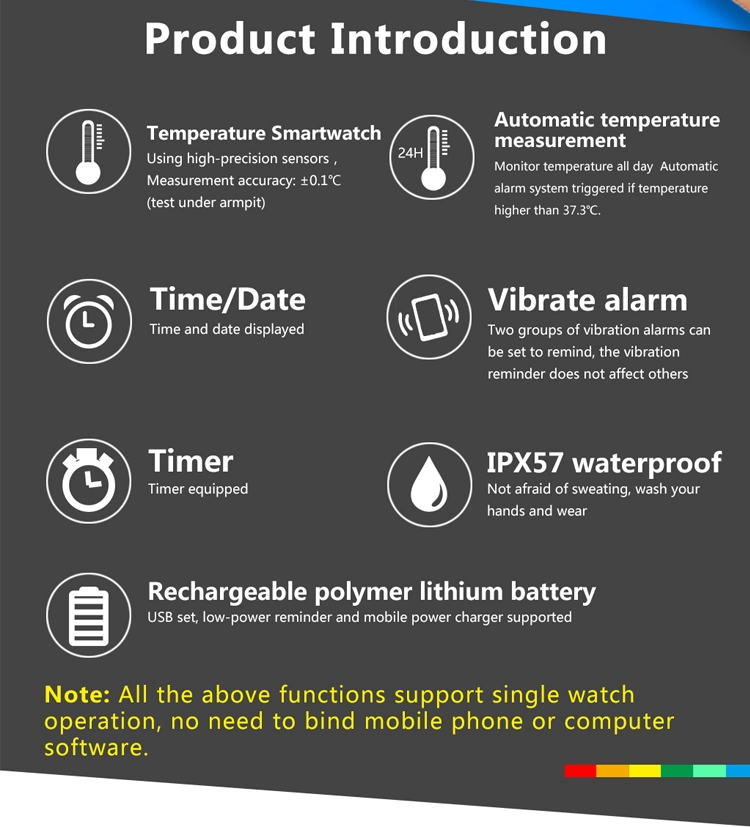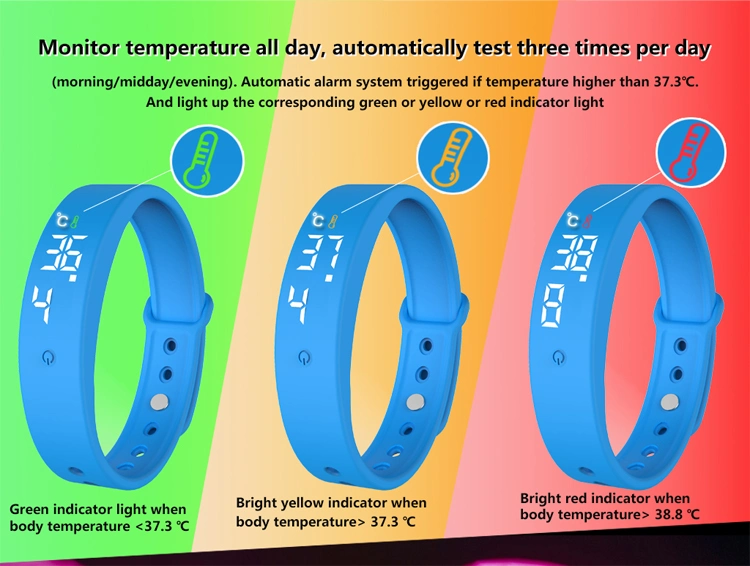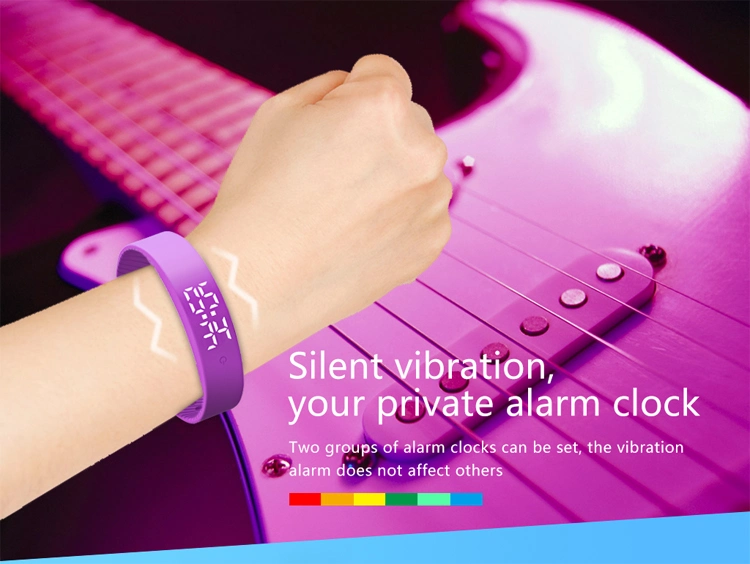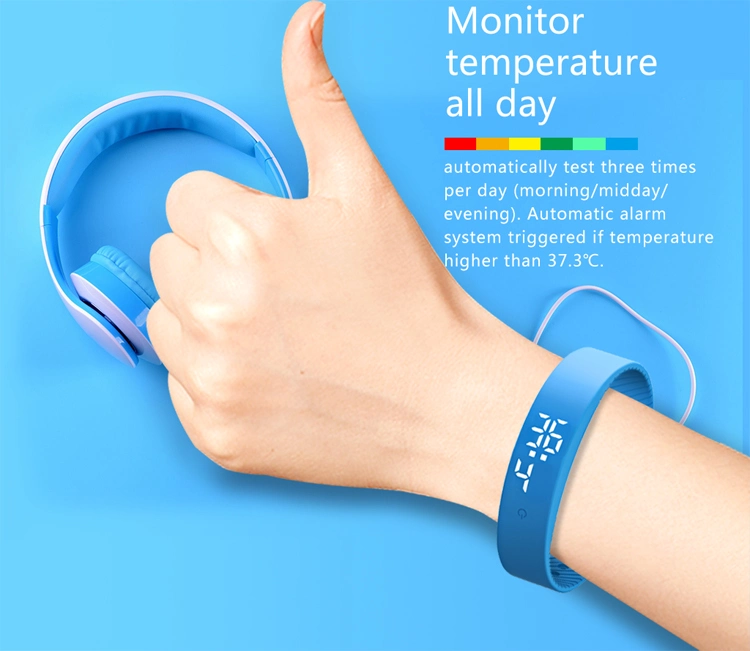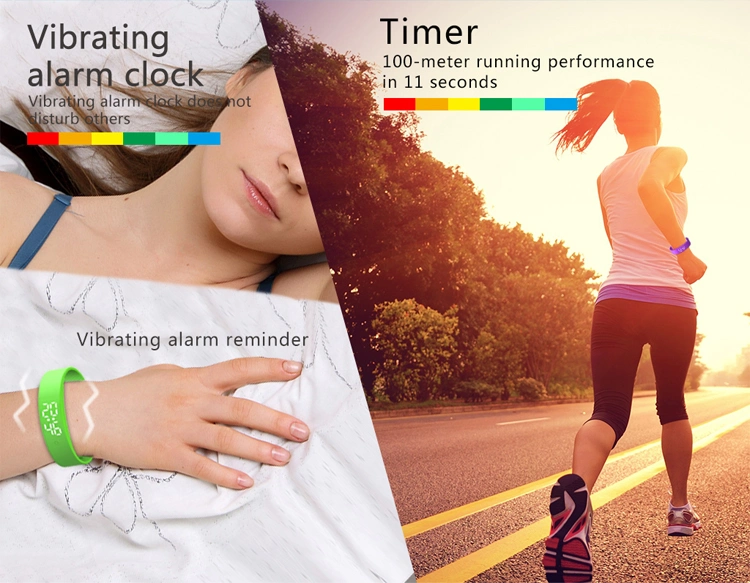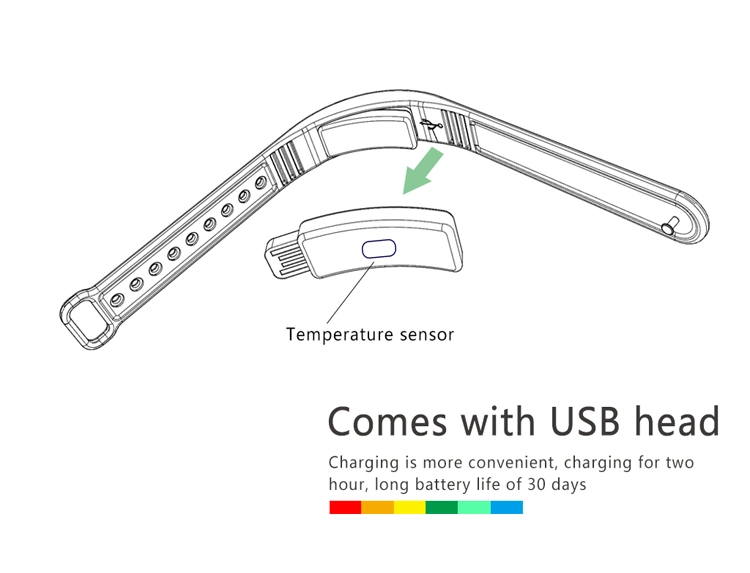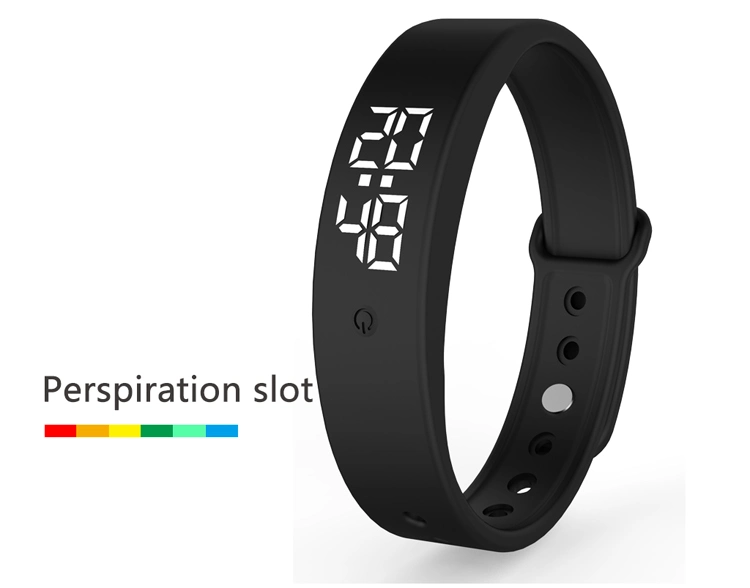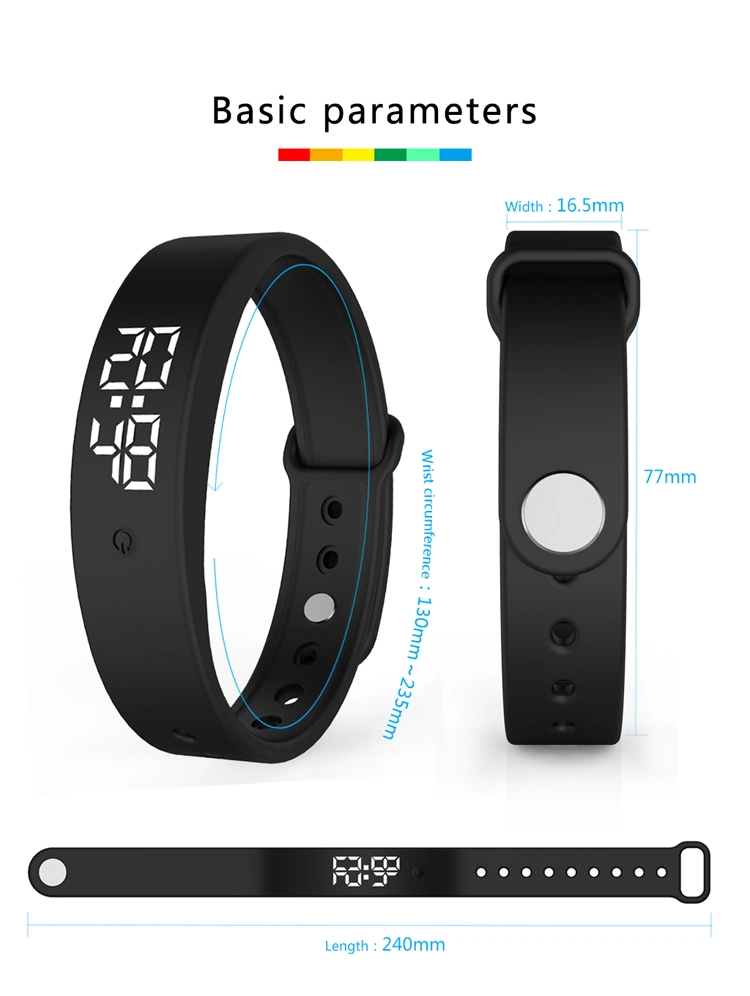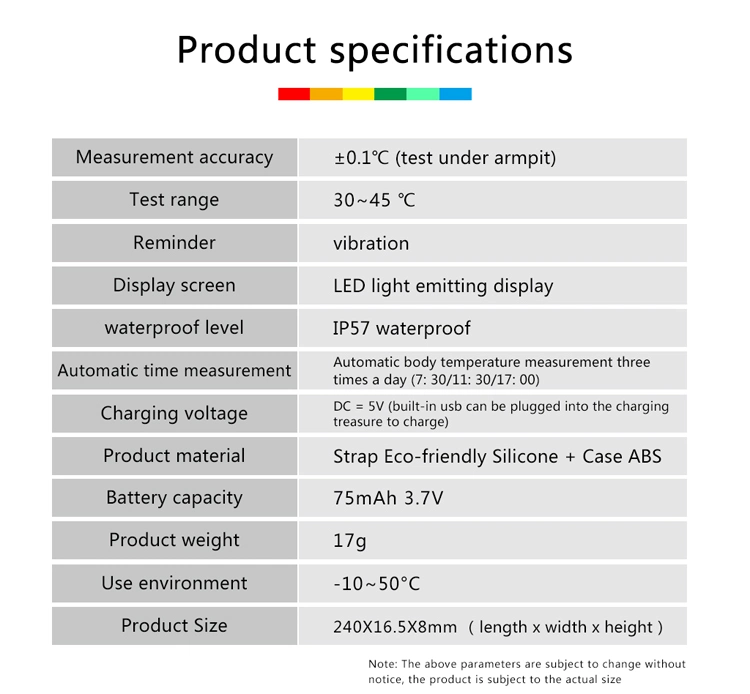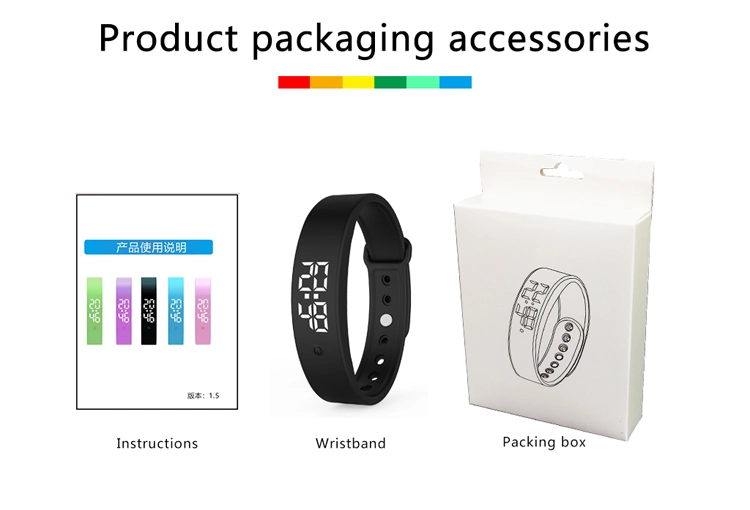 FAQ
Q: How long does it take to charge the electricity once?
There is no electricity at all. It takes about 2 hours to fully charge the battery, and it takes 30 to 60 days to fully charge the electricity. It depends on how the user alarm clock is set. Vibrating alarm clock consumes more power.
Q: Can the temperature bracelet only measure body temperature three times a day?
No, it is automatically measured three times a day (once at 7: 30/11: 30/17: 00), when the test body temperature> 37.3 ºC, it will vibrate to remind, if the automatic temperature measurement is normal, the user will not be reminded. You can also manually press the key to measure, the measurement times are not limited.
Q: Is it waterproof?
Life is waterproof, can not be soaked in water, you can wear washing or sweating.
Q: Is there a low battery reminder?
Yes, you can check the remaining power of the bracelet at any time. When the remaining power is less than 30%, the battery symbol will flash to remind the user of low power. Because this is a bracelet with low power consumption, it is reminded that low power can still be used for 1 to 2 days.
Q: How to charge the bracelet?
The bracelet comes with a USB head, which can be charged directly by plugging it into the computer's USB or a standard 5V power bank. The battery will be displayed when charging, and it will be fully charged when it reaches 100%.
Q: Can children wear it?
Domestic babies can be worn normally by children over 6 years of age, and foreigners with thicker wrists should be fine.
Q: What is the capacity of the battery inside
Our specification is 75 mA, which is actually larger than this capacity.