Dish-washing Machine Temperature Sensor NTC 10K With Flange Probe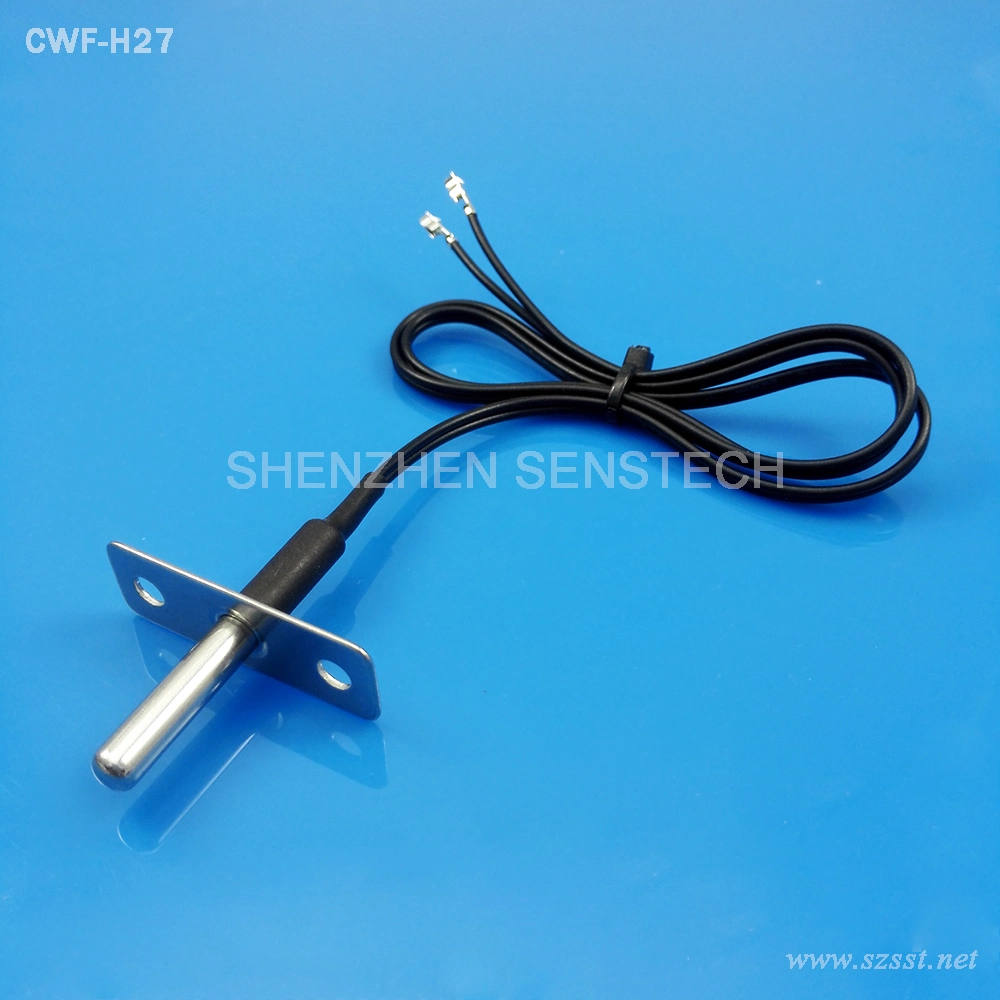 Specification
Glass thermistor NTC R25

ºC=10kohm 1% B25/85=3950k

Material

Stainless steel 304 or 316 materails

Cable

UL2651 26awg Wire

Working Temp. Range

-20ºC to +80ºC

Connector

Terminal
Notes:
-1. Probe size can be customized: Φ3.8, Φ4.0, Φ4.2, Φ4.5, Φ5.0, etc.
-2. Flange dimension:Hole dimeter; flange length and thinckness,etc
-3. Cable length can be custom-made, 1.2m, 1.5m, 1.8m, etc.
-4. More plugs are available,Car connector,Molex,JST. XH-P;etc
-5. Please contact us for more information !
TIPS:
To offer you the right sensor solution and accuracte price, please kindly advise your requirement about:
a.
Resistance @25ºC=____? B=____?
b. probe size, cable length ?
c. working environment & temperature range ?
d. connector model ?
e.Flange dimension?
MORE OPTIONS FOR YOUR REFERENCE: