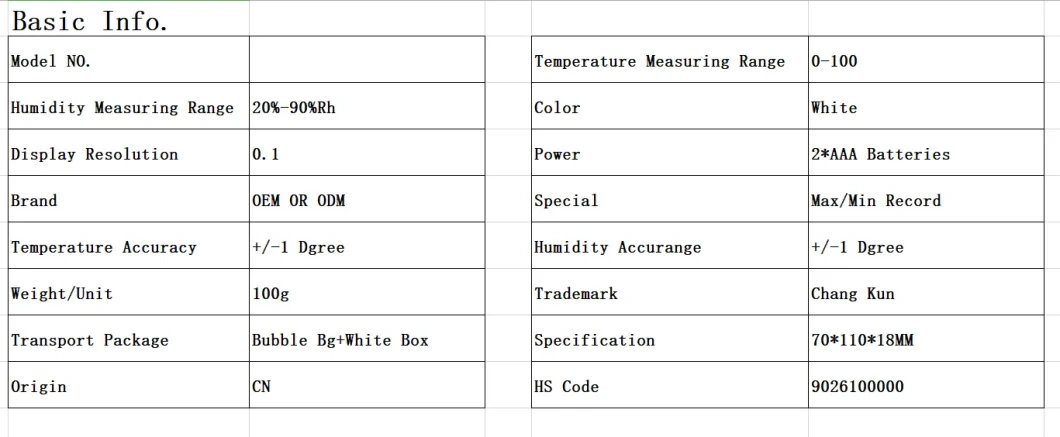 Product Description
1. Advanced infrared technology from leading IC provider,
Non contact forehead testing, extremely hygeian and safe.
2. Two temperature units switchable : °C / °F
3. Applicable for forehead temperature and milk temperature
4. Capable of 32sets temperature data storing
5. Measurement range: 0.0°C-100.0°C /32.0°F - 212.0 °F
6. Precision :±0.2°C /±0.4°F
7. Display resolution:0.1°C/0.1°F
8. 0.5 second quick mearsuring time
9. 10 seconds automatic shutdown function
10.Operational conditions:10°C-40°C (50°F-104°F)/15-95%RH
11.Operational distance: 3-5 cm
12.Battery:Changeable for two 1.5V triple A batteries
13.Battery life :More than 1000 times 15.Three backlight display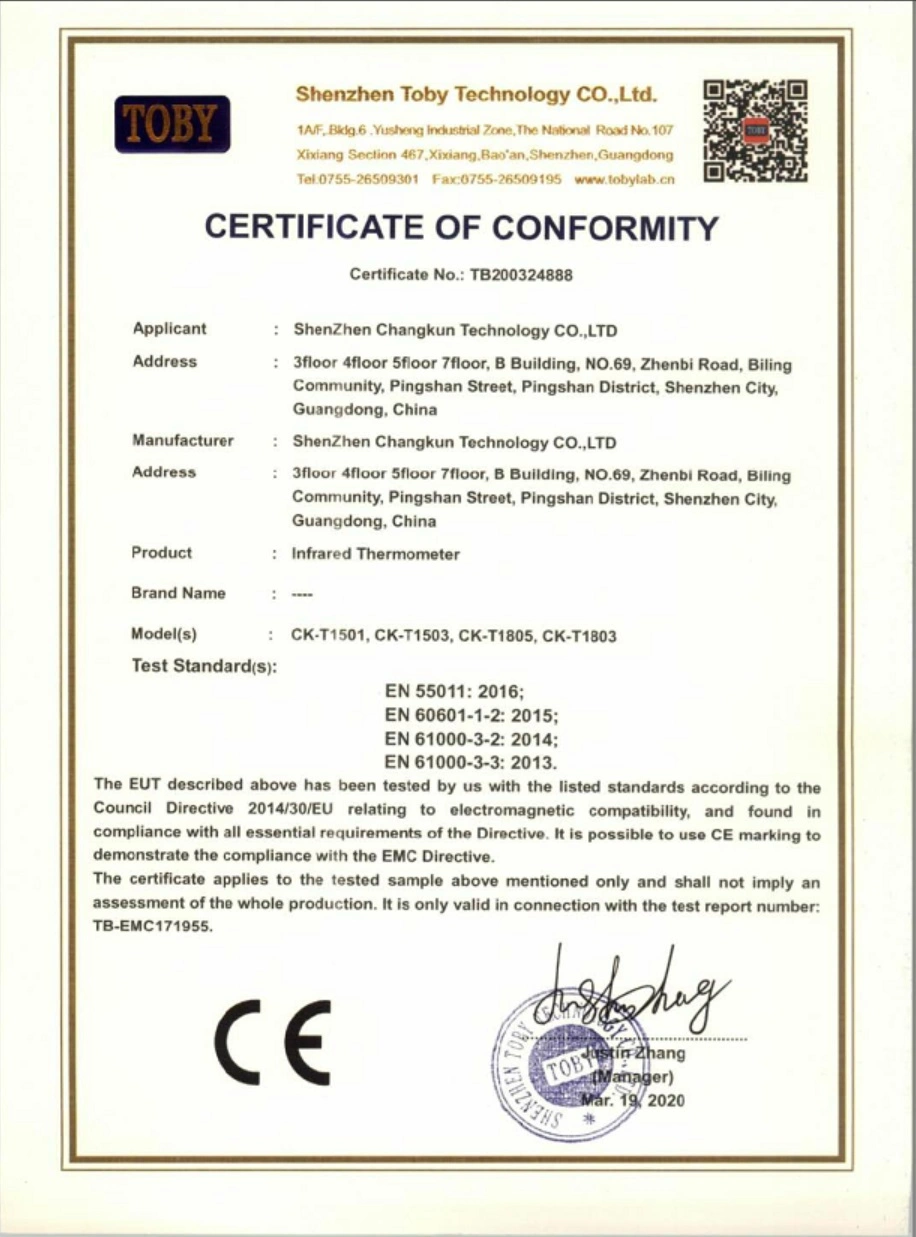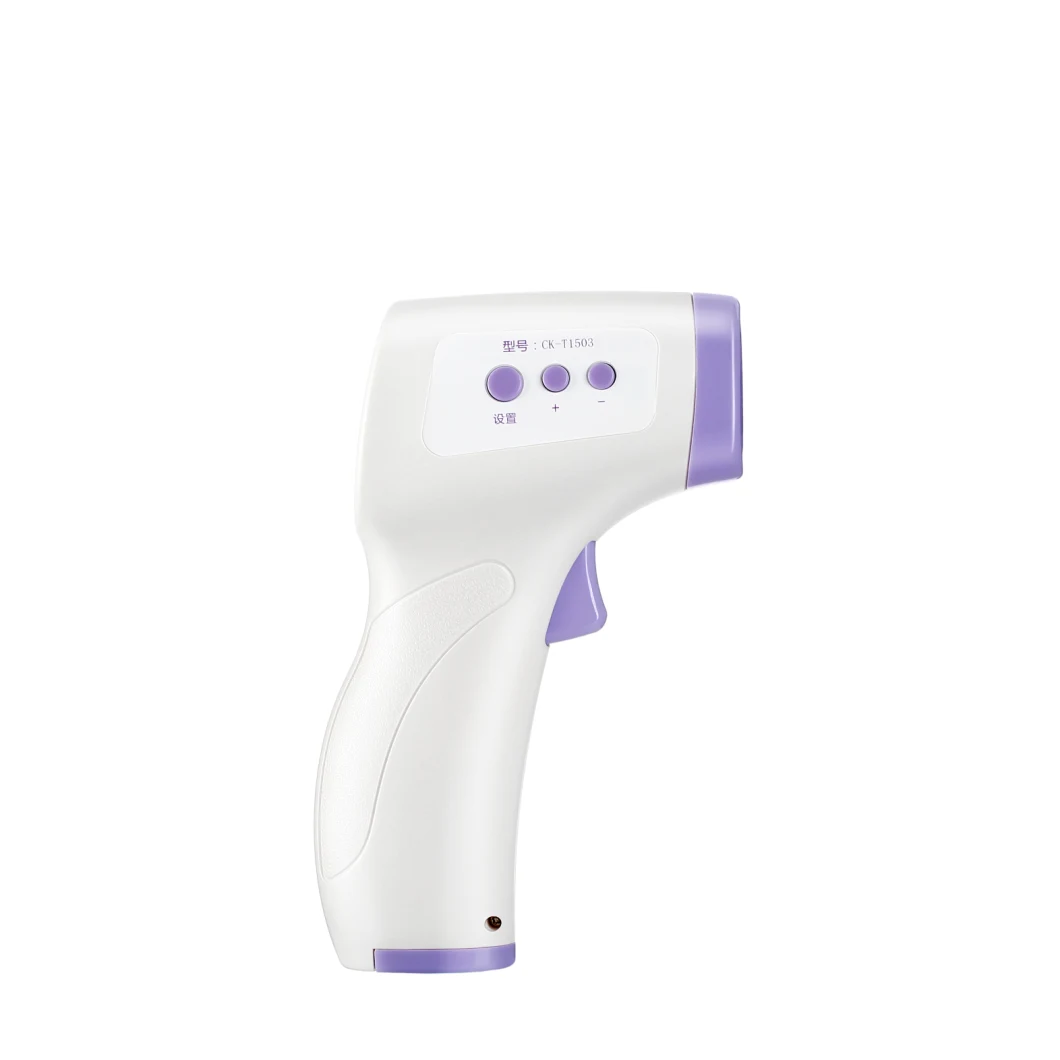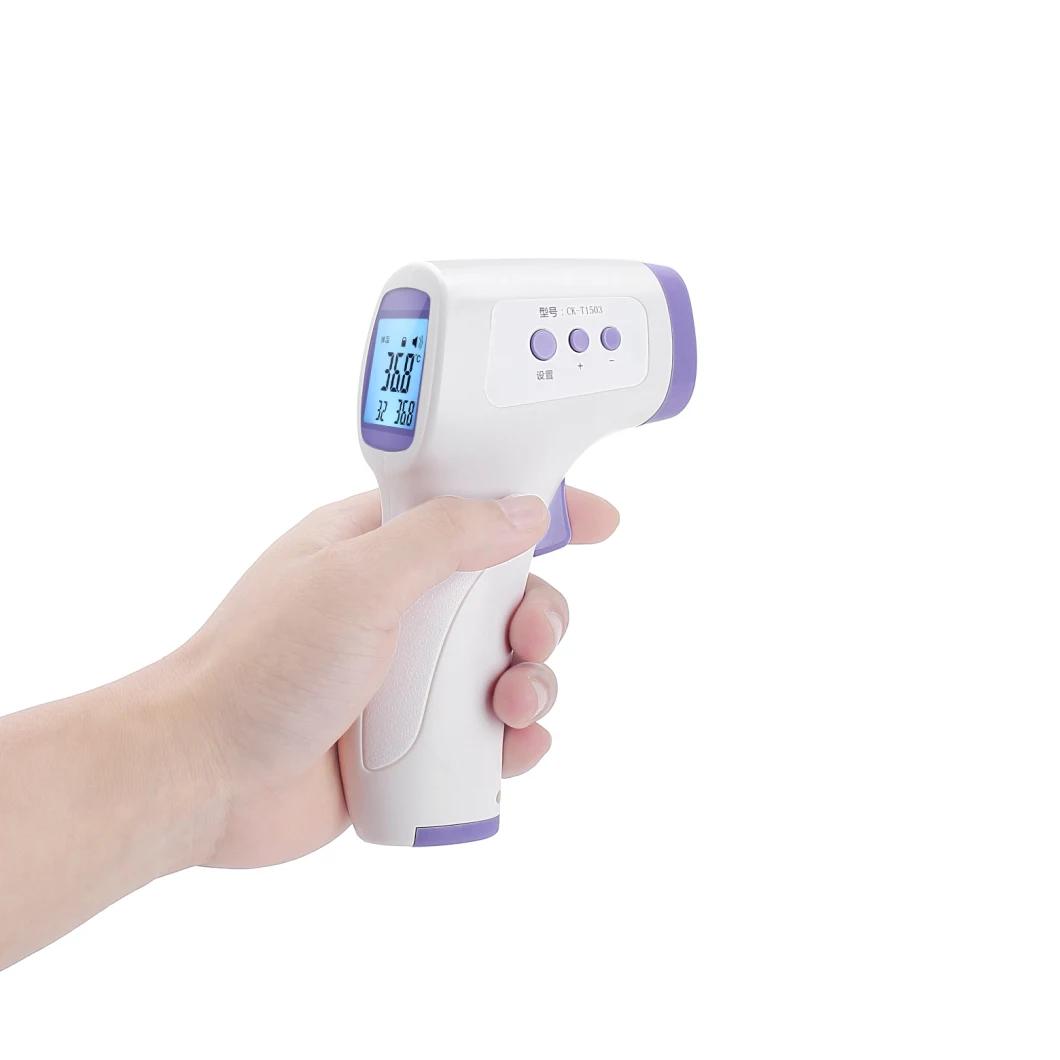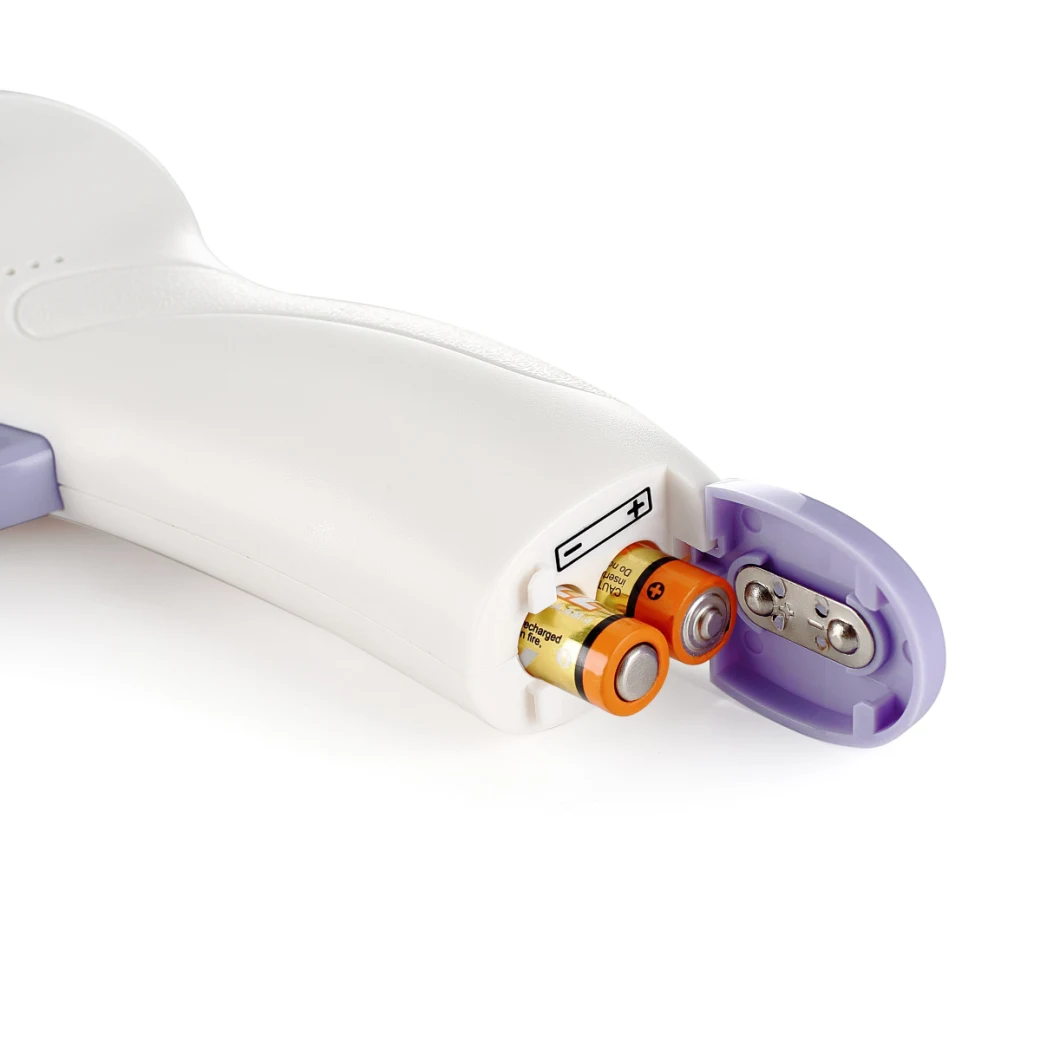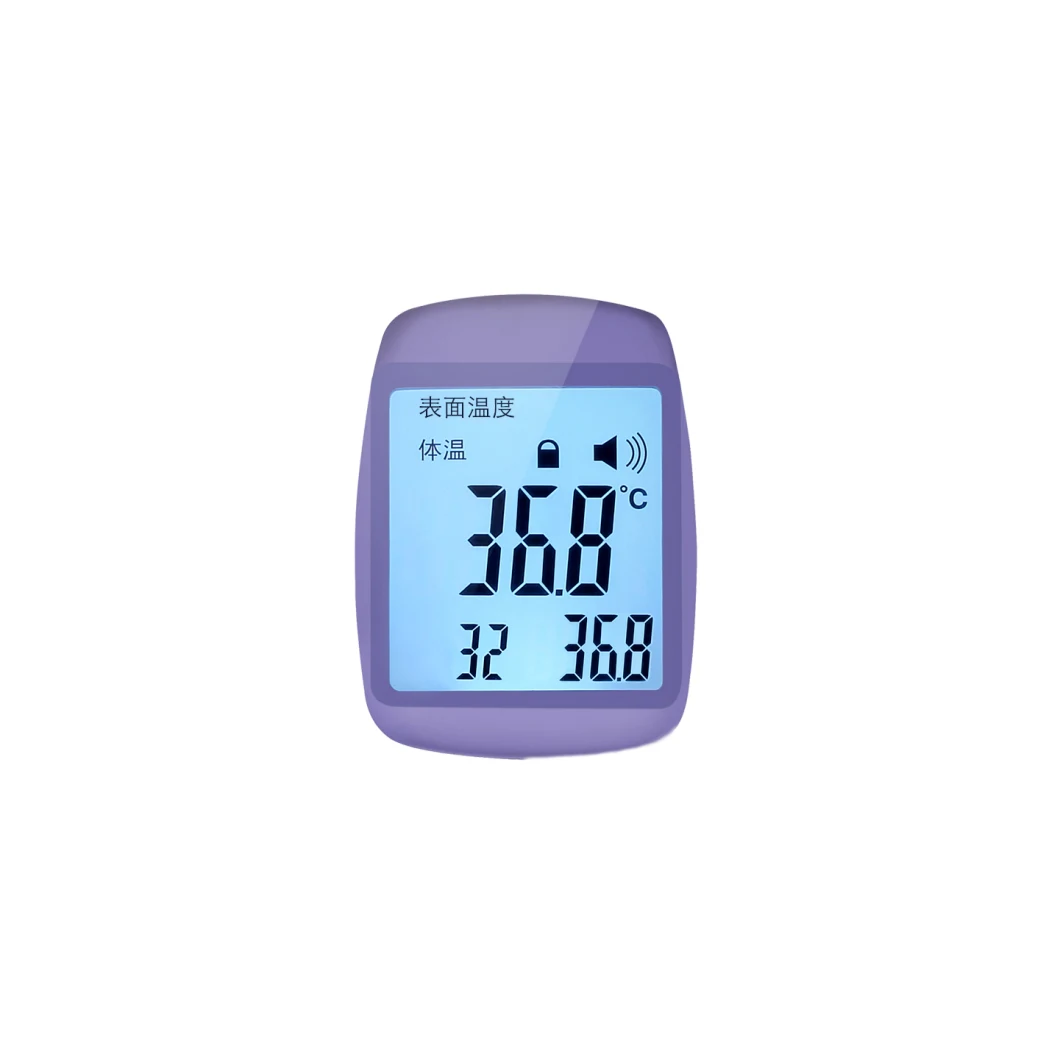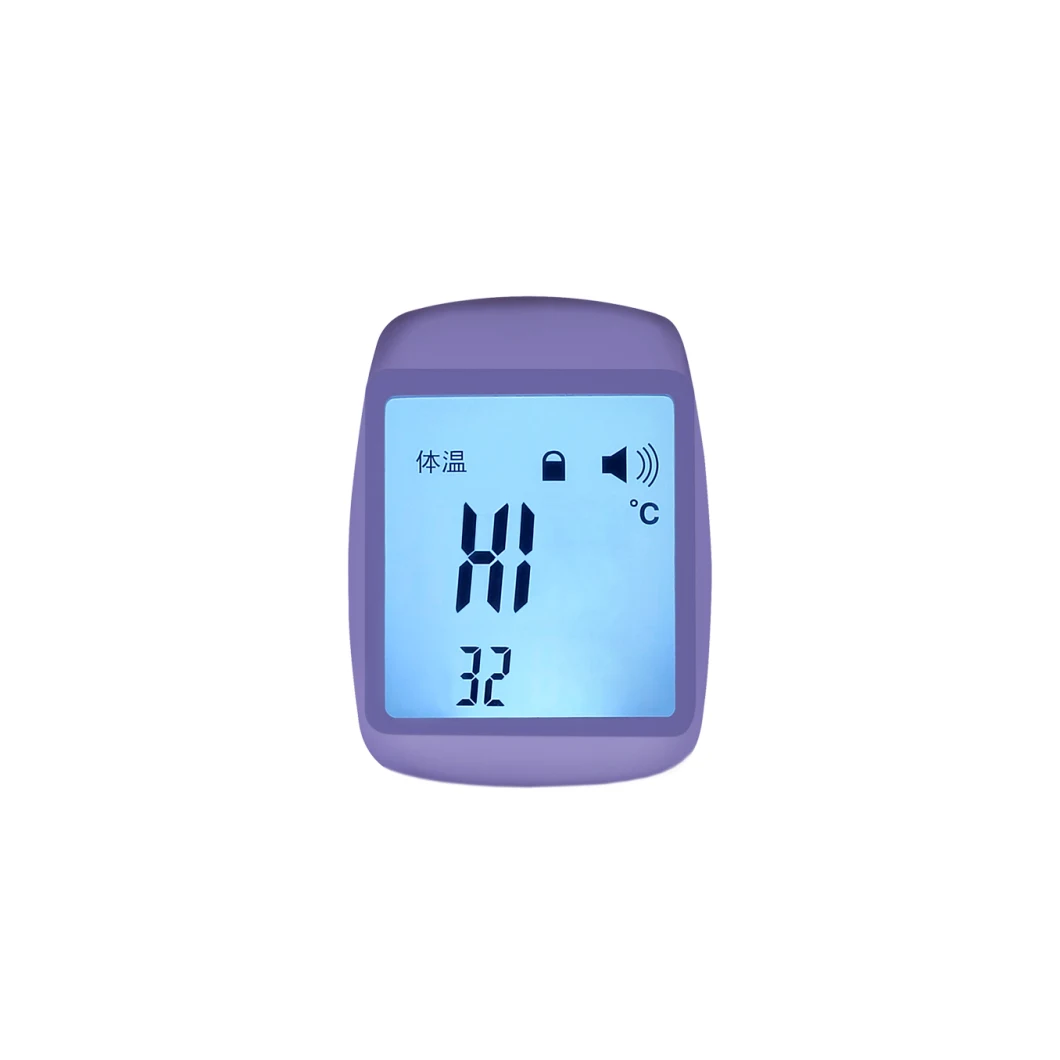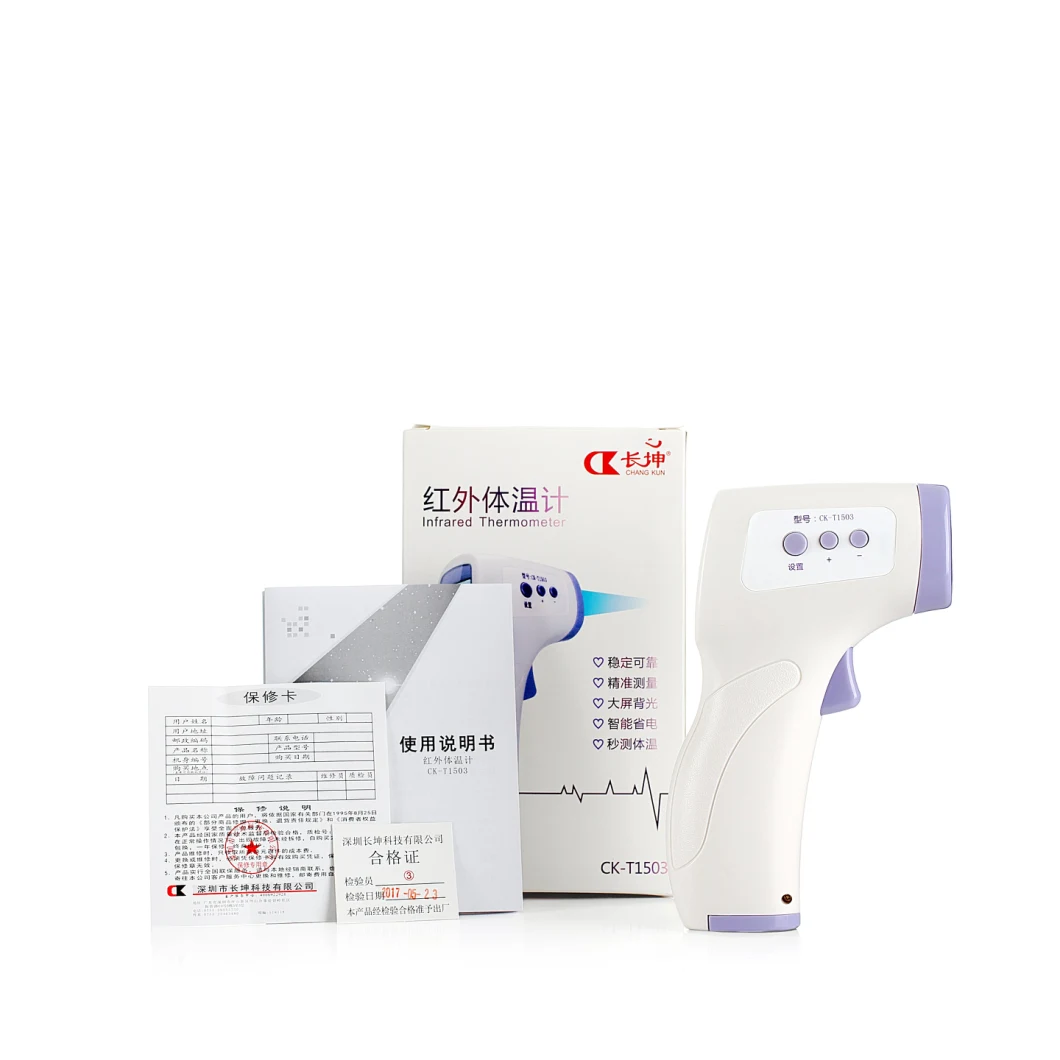 Scope of application:
The body temperature of the subject is displayed by measuring the heat radiation from the forehead.
Structure and composition:
It consists of a housing, an infrared temperature sensor, a signal receiving processor, keys, a pcb board, a buzzer, and an LCD display.
Advantages:
1.Precise non-contact measurements,
2.Built-in Laser pointer,
3.User-selectable: ºC or ºF,
4.Resolution to 0.1,
5.Automatic Data Hold & Auto power off,
6.Support Alarm Value,
7.The backlight LCD display,
8.Memorization of the last 32 measurements,
9.Normal Conditions of use.