Maxim Chip Digital Ds18b20 Temperature Sensor Waterproof Stainless Steel Probe







More Specifactions

| | |
| --- | --- |
| Probe | Stainless steel probe, Brass probe, Copper probe, ABS probe, Bracket type probe, Flanged type probe, etc |
| Cable | TPE Jacket cable, PVC jacket cable, PU cable, Silicone cable,Jacket cable, etc |
| Connector | RJ11, RJ12, RJ45, Aviation plug, Stereo Plug, XH, SM, PH, EL, Molex,etc |
| Length | 1m, 1.5m, 2m, 5m, 10m, 18m, etc |
All the described above is for reference only, customized design is available.

Applications



This high quality probe is used for thermostatic controls, thermometers, or any thermally sensitive systems. And it suitable for wet or harsh environments.
Recommend Products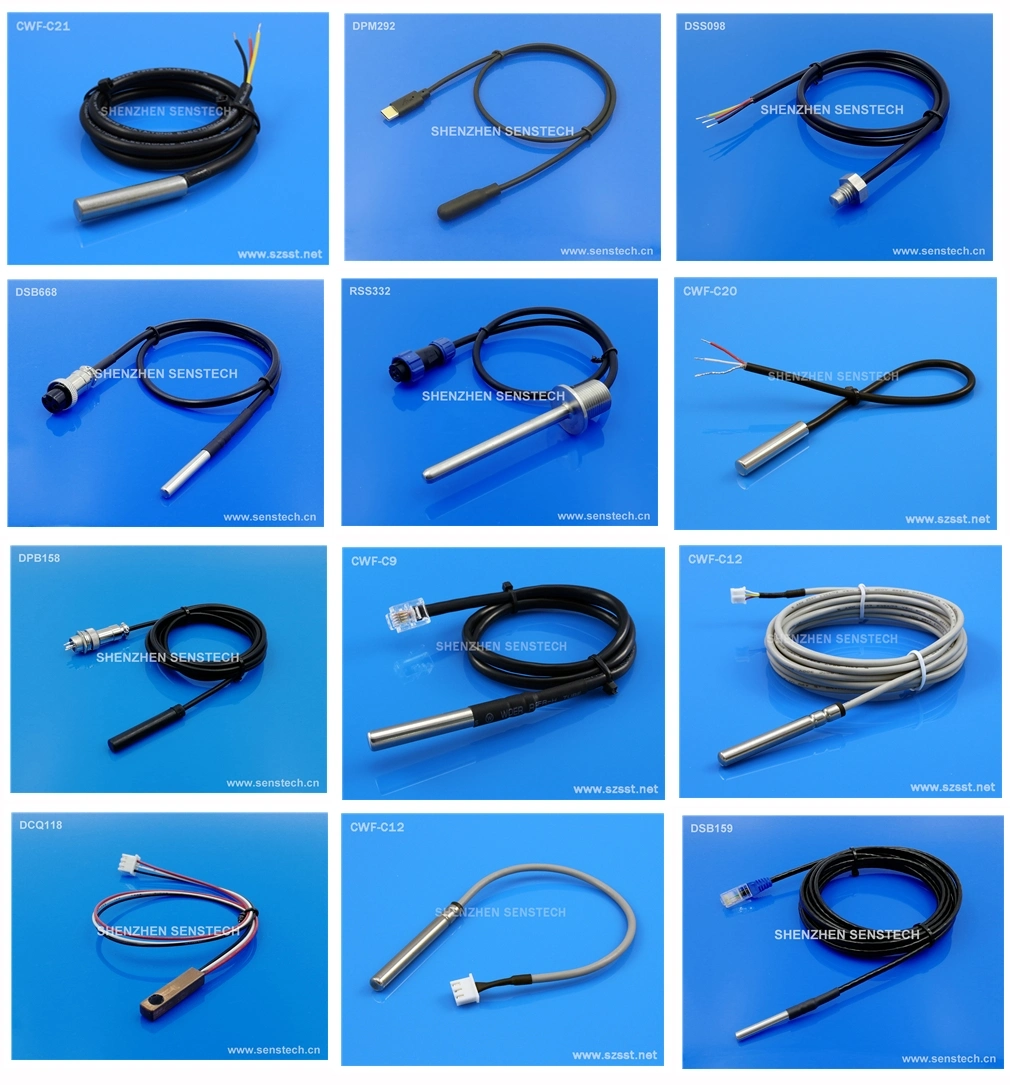 What is ds18b20 Temperature Sensor???



The DS18B20 temperature sensor communicates using one-wire protocol and each sensor has a unique 64-bit serial code, so you can read the temperature from multiple sensors using just one single Arduino digital Pin

How does DS18B20 Temperature Sensor Work??
Temperature Sensing using DS18B20 Digital Sensors. The DS18B20 is a small temperature sensor with a built in 12bit ADC. ... The sensor communicates over a one-wire bus and requires little in the way of additional components. The sensors have a quoted accuracy of +/-0.5 deg C in the range -10 deg C to +85 deg C.