Suitable for multiple sizes of eggs (full automatic egg incubator 16-78 eggs )
For better use of incubators , please read the instructions carefully before use .
1.machine Specification
| | |
| --- | --- |
| model number : | HT-42 9(7 pcs roller eggs plate ) |
| size : | 51*27*51 cm |
| weight : | 4.5KG |
| voltage | 110V 220v 220V +12v |
| color | yellow |
| pieces included | 1 incubaotor , 1 power cable , 1 water bottle , 1user manual |
| product care | after using ,clean the incubator and keep it dry |
2. Features:
1.
Good heat preservation and energy-saving performance
2. With reasonable thermal cycle, providing optimal safeguard to incubation
3. Convenient temperature control for instant grasp or adjustment of inner temperature
4.Mini size, lightweight for easy operation
5.Voltage: 220V
6.Frequency: 50Hz/60Hz
7.Power: 80W
8.Plug: US standard ,Europen standard , Au Standard ,English Standard and so on
9. Suitable for: Chickens, ducks, geese, and other poultry, quail, parrot, pigeons, and other birds
10.Control system: Smart PID

This product is a practical gadget in our daily life. Getting rid of traditional boundedness, it is designed into visible style, allowing people to view the whole process of incubation. It could not only meet the date demand for scientific research but also help to cultivate kid's curiosity. It is in mini size, lightweight for easy carry and operation. Once powered on, it'll keep stable and continuous working performance. It features a steady temperature for the best incubation condition.
details
The egg hatcher for poultry hatching, built-in fan, low noise, fan-assisted airflow/circulating air, uniform heating of fertilized eggs.Egg Candler Tester,High intensity egg candling lamp for monitoring egg development.

Mini eggs incubators can hatch 42 chicken eggs and has 1 sinks for good humidity adjustment.Add half a bottle of water to each well. Usually once every 2-3 days.

Triocottage incubator for chicken eggs with automatic turner,turning eggs every two hours, You can also start turner at any time.NOTE:The speed of rotation is so slow that it is hard to see with the naked eye.

Egg incubation box with a "warm jacket" saves energy and maintains temperature balance,so normal hatching in lower temperature environments.

Clear digital display accurate electronic temperature control easy to use and observe,It also has the advantage of small size, you can place it as you like.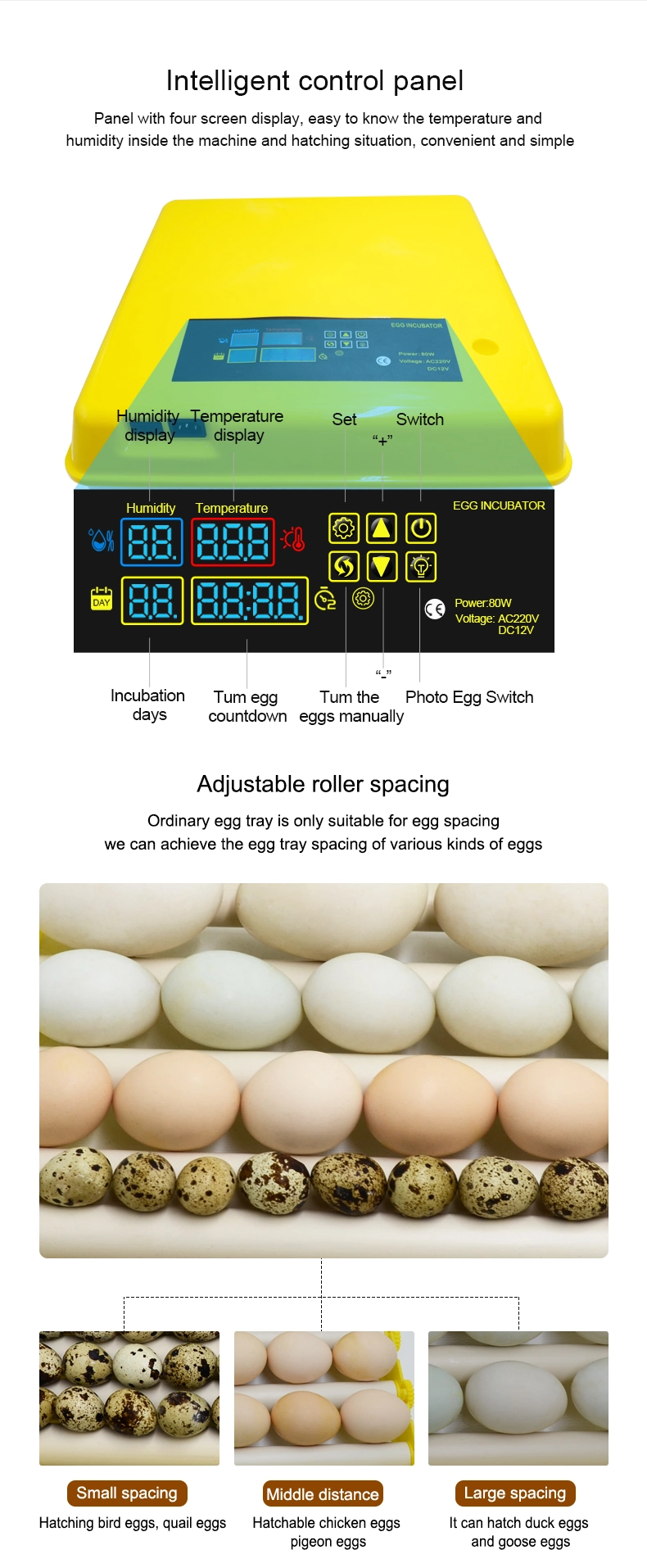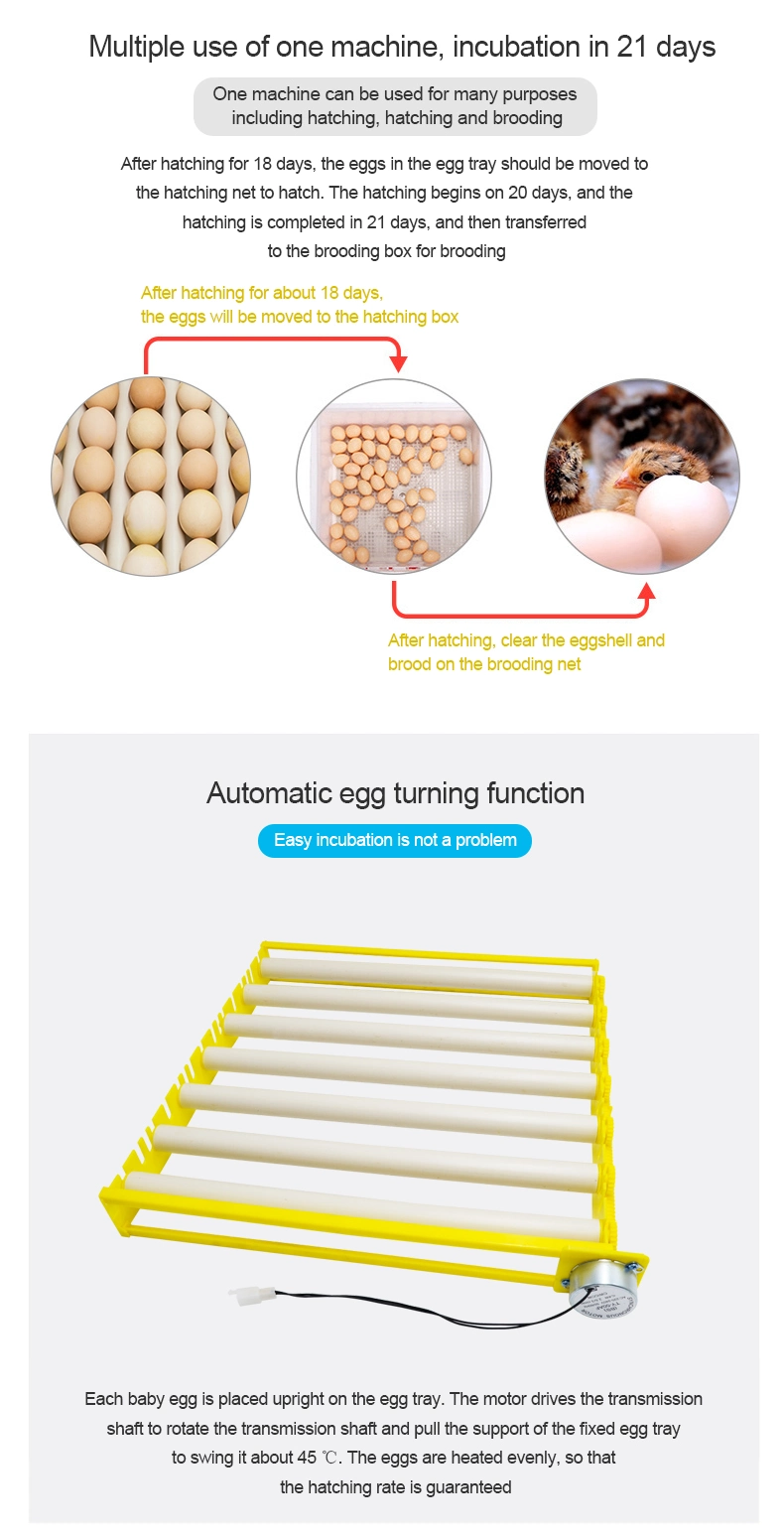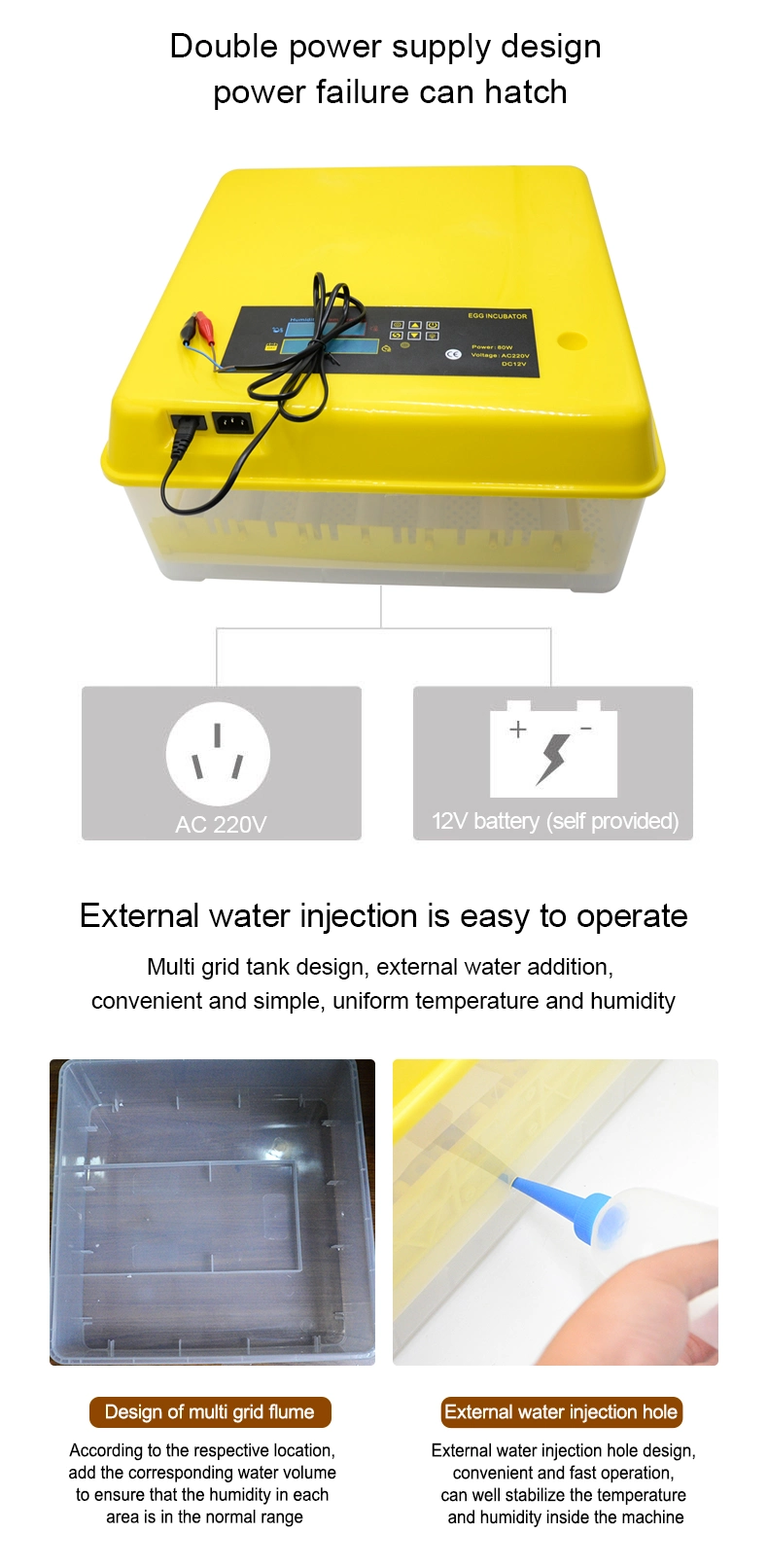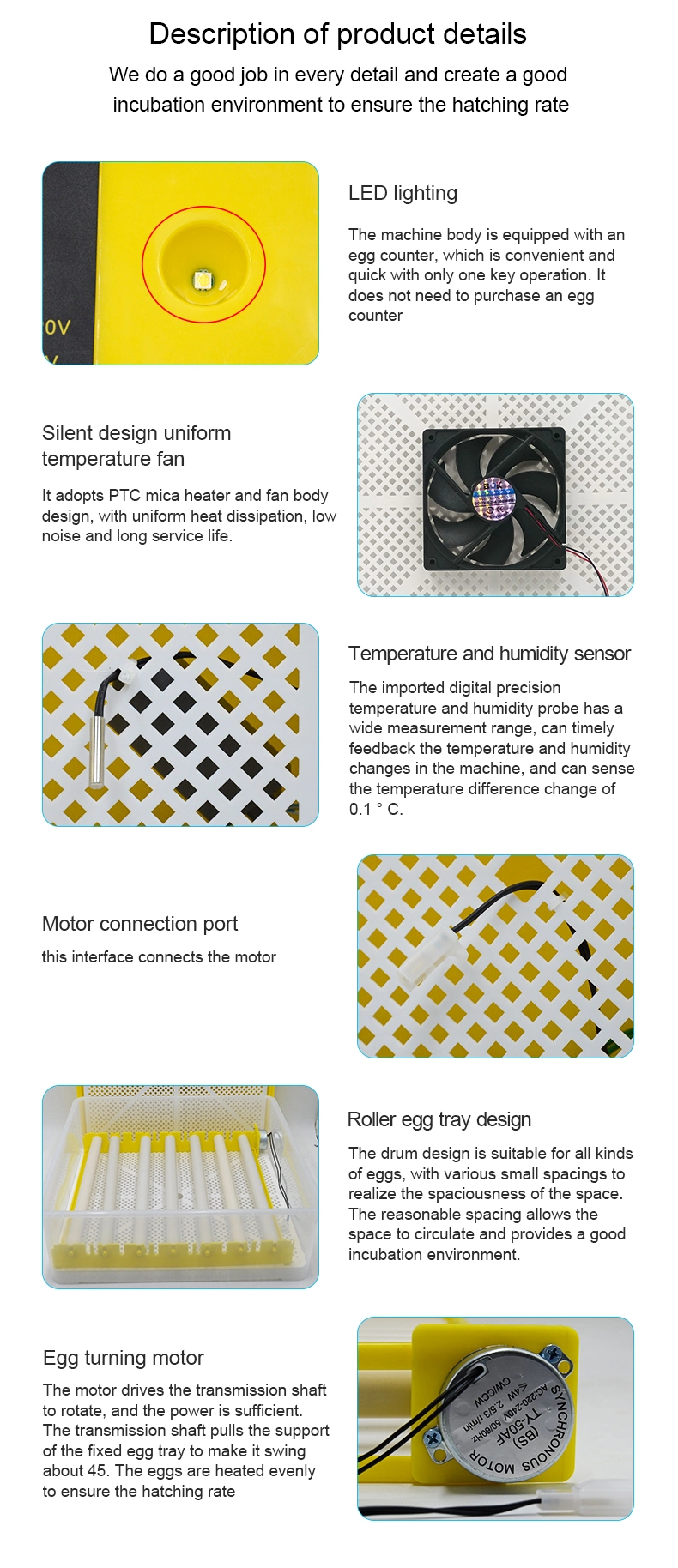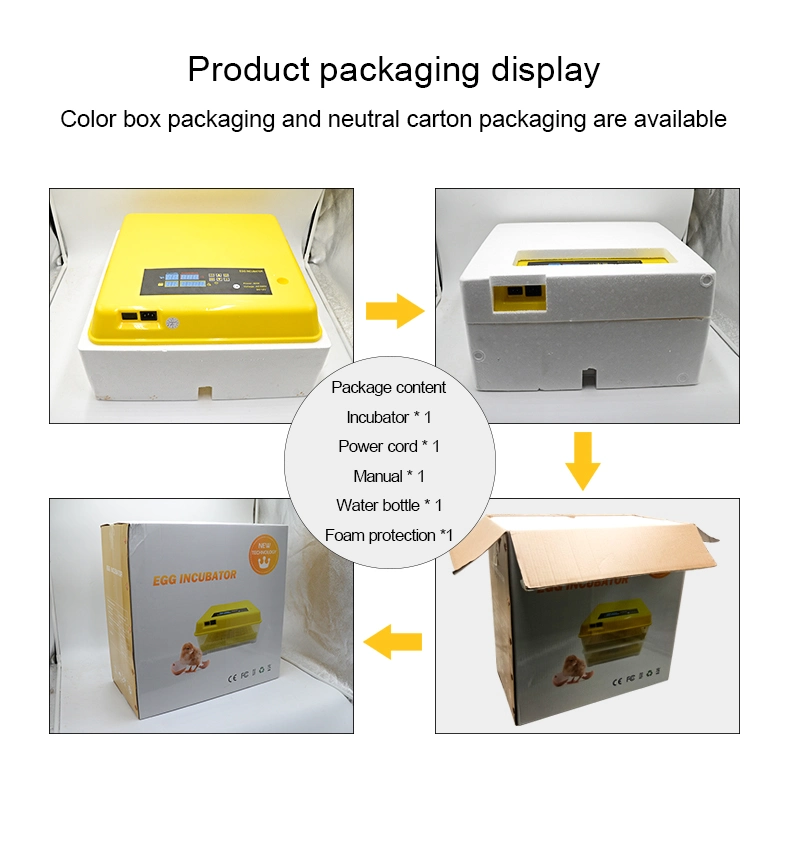 FAQ:
Q: How to ensure that I would receive undamaged goods?

A: First , our package is standard for shipping, before picking up , please check and confirm product undamaged, we've paid All Risks for you, if damaged, we or ship company will take the responsibility.
Q: What after-sale service or any question about products?
A: This 12V egg incubator enjoys 3 years warranty, any problem, I am on line from 9 am to 12 pm,