HGTECH IR Infrared Thermal Imaging Temperature Screening System Infrared Thermometer for sale
Infrared Body Surface Temp Screening Instrument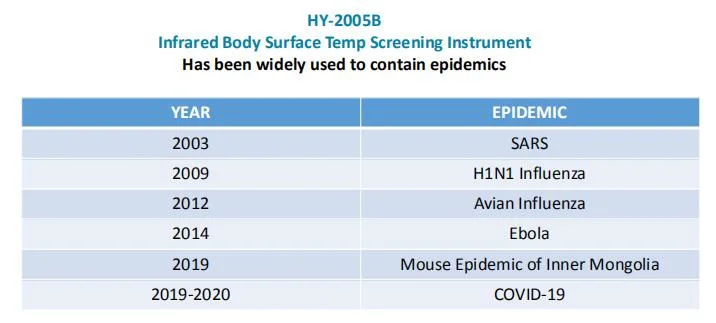 Professional Equipment to Prevent Epidemics from Spreading
HY-2005B
More precision and high configuration
Fully enhance the performance
and increase the cabinet to improve the image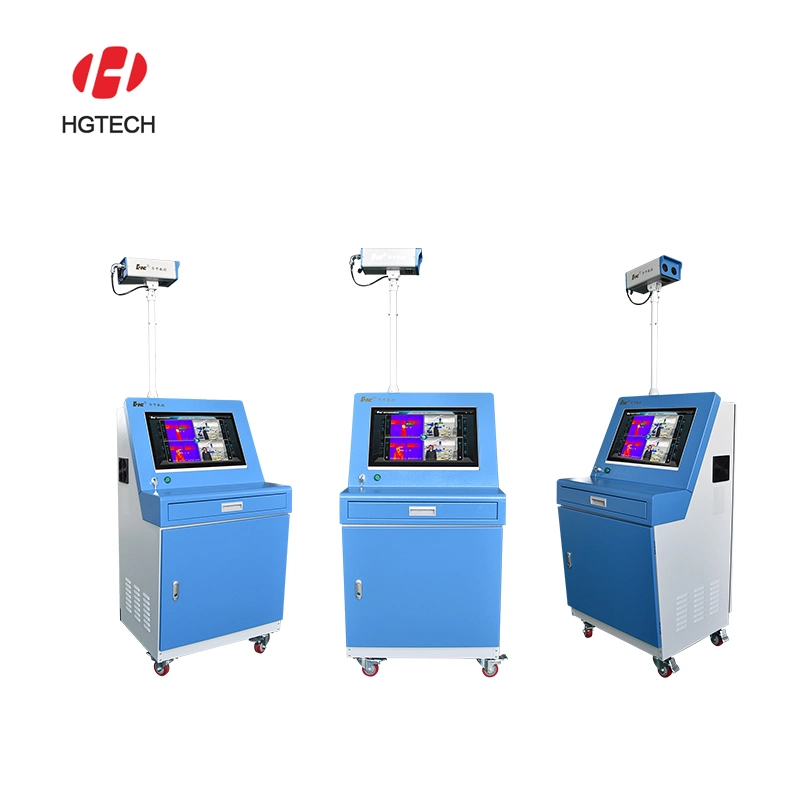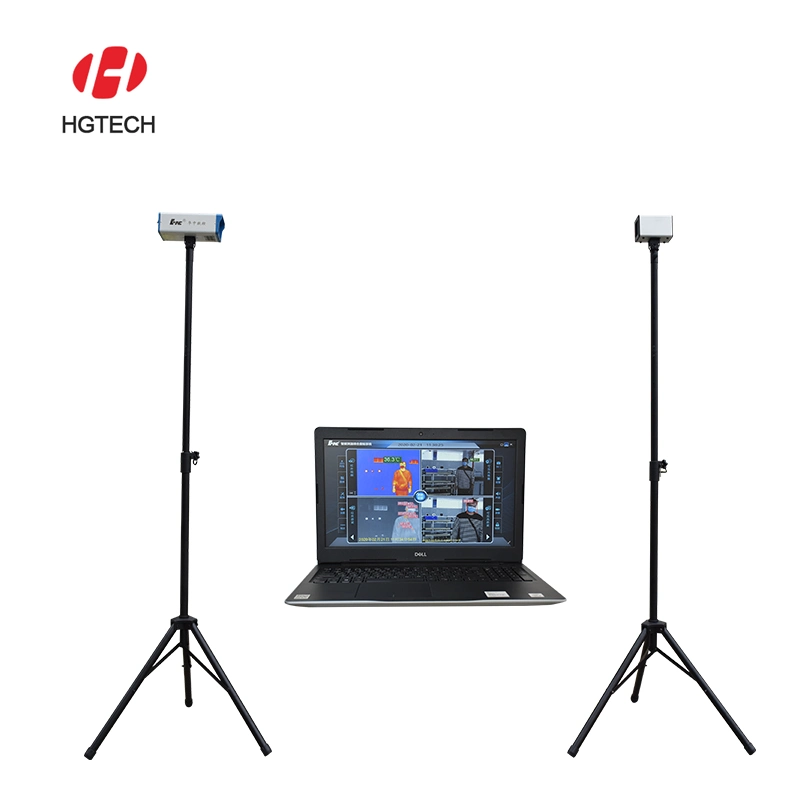 System Parameter
| | | |
| --- | --- | --- |
| Name | Technical specifications | Technical specifications |
| Type | HY-2005B | HY-2005B/E |
| Detector pixel | 640*512 | 384*288 |
| Detector pixel spacing | 0.63mrad | 0.99mrad |
| Infrared imaging distance | 200m | 150m |
| Lens focal length | 19mm | 15mm |
| Field of view | 32°×26° | 24°×18° |
| Thermal sensitivity | 0.05ºC | 0.05ºC |
| Temperature measurement range | 0ºC-50ºC | 20ºC-50ºC |
| Temperature measurement precision | ±0.2ºC | ±0.3ºC |
| Visible camera pixel | 200Megapixel | 130Megapixel |
| Video mode | Double-light fusion | Double-light fusion |
| Power | AC 220V | AC 220V |
| Interface, communication protocol | Ethercat, TCP/TP, UDP | Ethercat, TCP/TP, UDP |
| Optimum measurement channel width | ≤2.5m | ≤2.5m |
| Optimum measurement distance | 6-8m | 5-7m |
| End customer management software | 1 set | 1 set |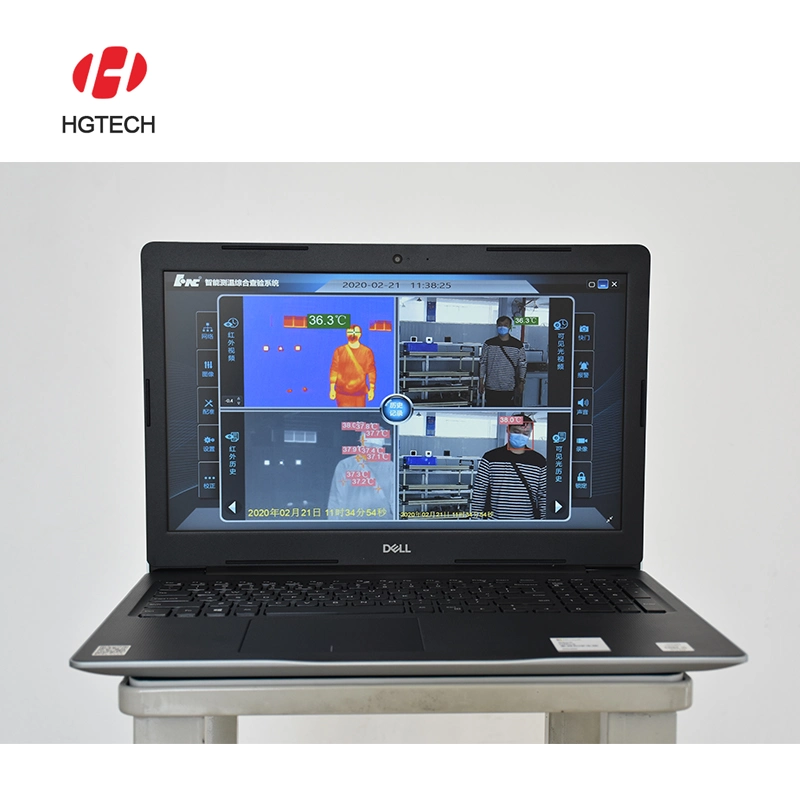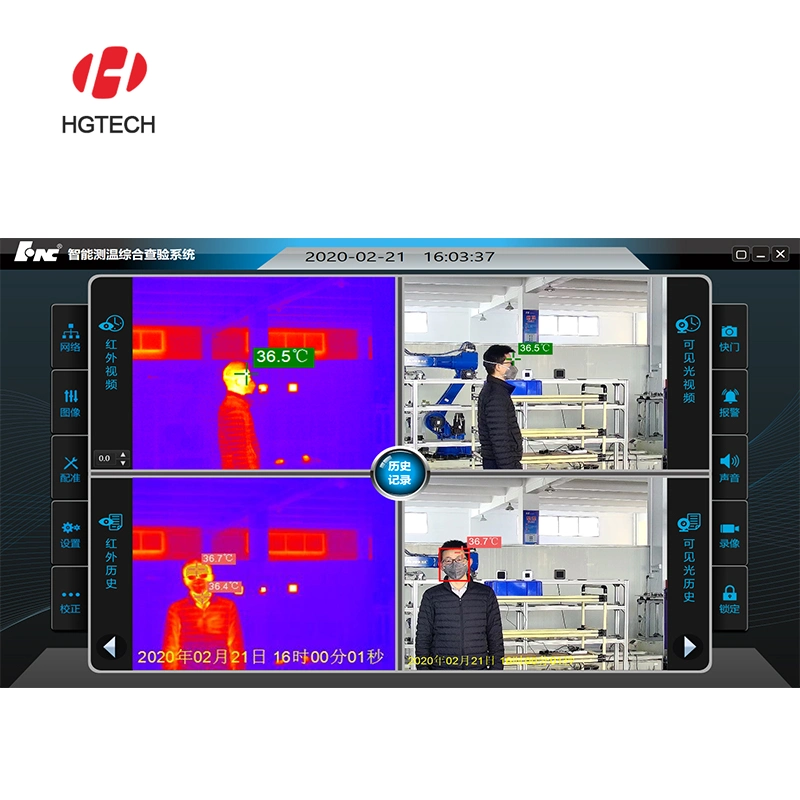 APPLICATION: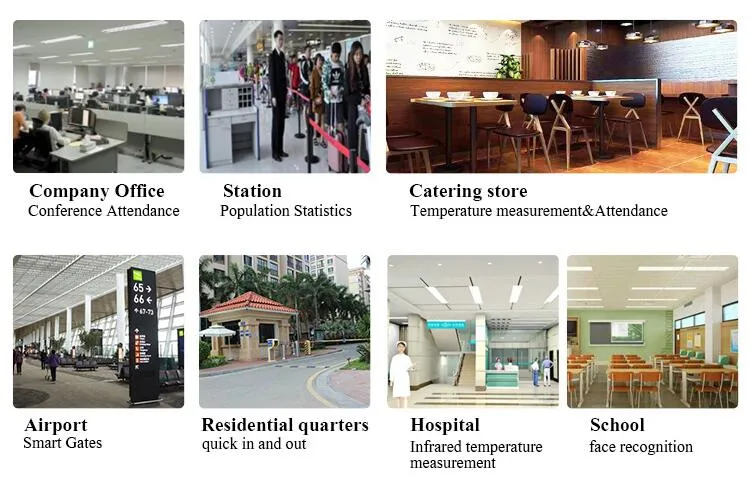 Company Introduction:

Wuhan Huagong Laser Engineering Co.,Ltd is one of the largest laser equipment manufacturers in China. HGLASER is the main subsidiary company of Huagongtech Co., Ltd. (Stock code: 000988)
HGLASER is a national key high-tech enterprise, possessing technology centers and provincial key laboratories. Relying on the National Engineering Research Center for Laser Processing, National Key Laboratory for Laser Technology and Exhibition Center for Laser Technology Processing, HGLASER undertakes national key projects and scientific research projects.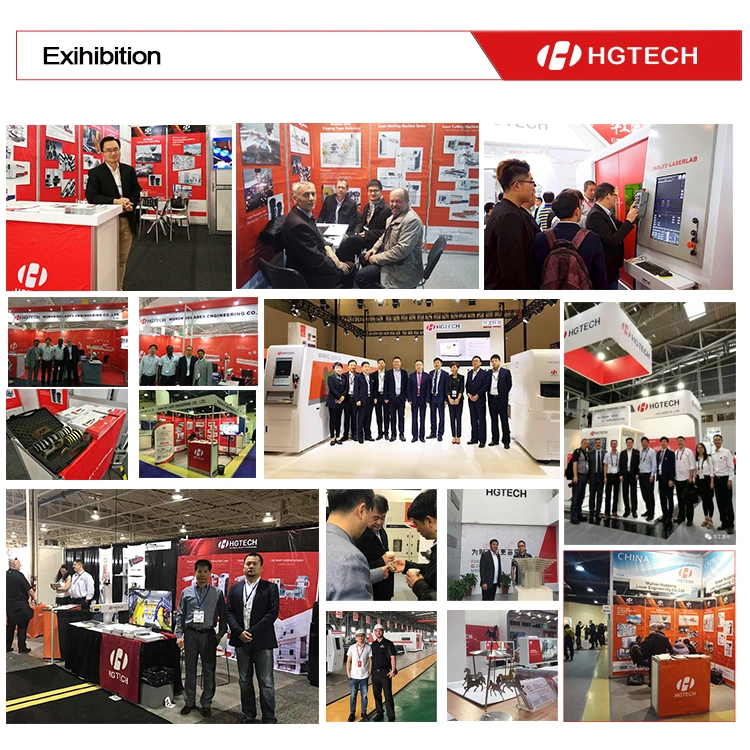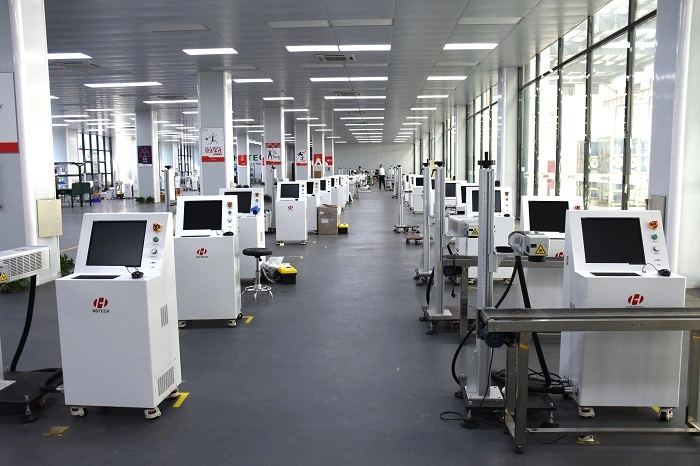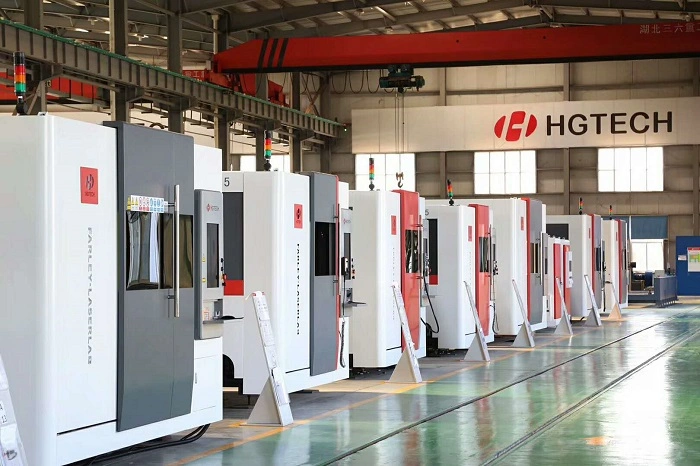 Wuhan Huagong Laser Engineering Co.,Ltd possesses HGLASER and FARLEY?LASERLAB two famous brands. HGLASER has always been committed to providing broad and comprehensive laser manufacturing solutions in industrial manufacturing field, researching, manufacturing and selling various laser processing and plasma machining equipments, providing tube laser cutting processing and oil pipeline trade services. The main products of HGLASER cover the full power series of laser cutting systems, laser welding systems, laser marking series, laser texturing equipments, laser heat treatment systems, laser drilling machines, laser devices, all kinds of support devices, laser processing and plasma machining equipments, which are used widely in metallurgy, non-ferrous metals, automobiles, parts, aviation, military, precision instruments, machine manufacturing, hardware, integrated circuits, semiconductor manufacturing, solar, education, communication and measurement, packaging, leathers, plastics, rubbers, jewelries, crafts, medical equipments, etc.
Contact Us
Wuhan HGLaser Engineering Co.,Ltd.
Address: HGTECH Laser Industry Park, HUST Science & Technology Park, East Lake High Technology Development Zone, Wuhan
Zip Code: 430223