ALL PRUDCTS ARE CUSTOM-MADE AS PER REQUIREMENT, PLEASE FEEL FREE TO REQUEST.
Bent Probe BBQ RTD Temperature Sensor PT100 RTD Temperature Probe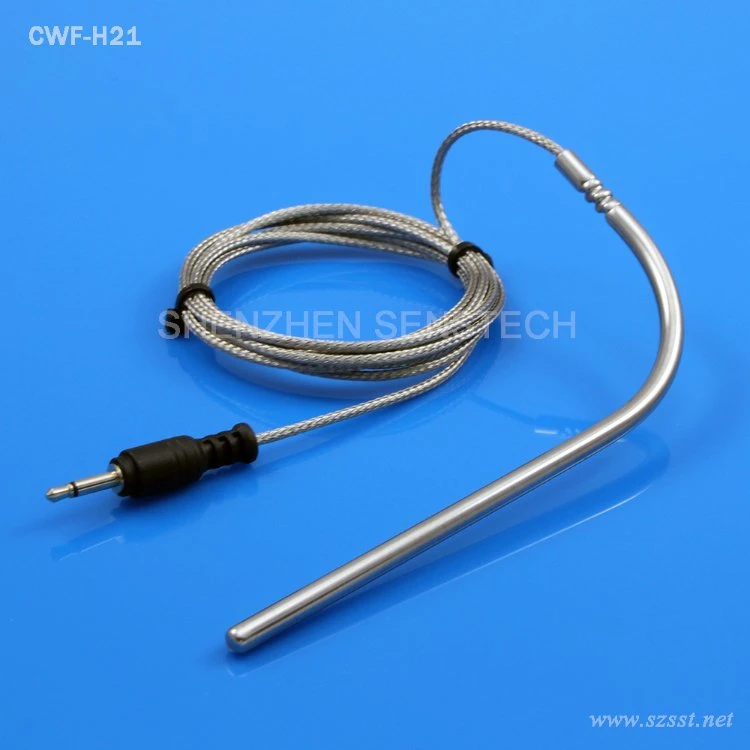 Specification

DIN EN 60751 (according to IEC 751)

Temperature Coefficient

TCR=3850 ppm/K

Temperature & Tolerance Range
Class A: -50ºC to +300ºC
Class B: -70ºC to +500ºC
Class 1/3B: 0ºC to +150ºC
Measuring Current

0.3 to 1.0mA

Protection Tube

AISI 304

Cable

Stainless steel braided cable

Wire Ending

2.5mm mono jack
Notes:
-1. More probe sizes are available: Φ3.8, Φ4.0, Φ4.2, Φ4.5, Φ5.0, etc.
-2. Cable length can be custom-made. More cables are available: PVC cable, XL-PE cable, TPE cable, etc.
-3. Various connectors are available: XH, PH, Microfit 3.0, RJ11, RJ45, RJ50, IP68 connectors, etc.
-4. Please contact us for more information !
TIPS:
To offer you the right sensor solution and accurate price, please kindly advise your requirement about:
a. probe size, cable length ?
b. working environment & temperature range ?
c. connector model ?
Welcome to contact us for more details and prices!!!
More Options: