Addressable fire alarm Sensitive heat detector
Model: AW-ATD2188
Description
AW-ATD2188 addressable heat detector (Detector hereunder) is a mated product of the 2188/2100 series fire alarm
control panels. It uses a two-bus work mode. With an internal microprocessor, it supports electronic coding.
The detector realizes real-time acquisition of the in situ temperature data and sends back the data to a fire alarm
control panel. It can also receive and execute the control commands given by a fire alarm control panel. When in
a routing inspection, the detector indicator will blink.
When there is a fire in the monitored area and the temperature has reached the alarm threshold, the fire alarm
control panel will confirm a fire alarm according to the received message sent from the detector, and the detector
indicator will light at the same time to indicate a fire alarm.
The detector is suitable for such industrial and civil buildings that have a great deal of heat when fire takes place,
such as kitchens, boiler rooms, generator rooms, drying workshops and smoking rooms and is not suitable for
places with a great deal of smoke but little heat.
Features
1. It can realize electronic coding and rewrite the address via coder in situ.
2. Within a single-chip microcomputer, it can realize real-time data acquisition and processing, realize a curve tracing for the field situation.
3. It has a temperature compensation function and a sensor fault detection function (fault reporting to fire alarm control panel).
4. Non-polarity, two-bus connection that ensures convenient installation and maintenance.
5. Designed with an upper cover and a lower cover and installed on an independent base, it can be installed, debugged and maintained conveniently.
Parameters
Executive standard: GB4715-2005;
Operating voltage: 24V (pulse modulation);
Operating current: <300uA (monitoring status) or <1.5mA (alarm status);
Work indication: The red indicator will blink in the monitoring status or remain lit in the alarm status;
Weight: about 47g;
Product class: A2;
External dimensions: diameter: 100mm, height: 56mm (with the base);
Wiring method: non-polarity two-bus system (L1, L2);
Operating environment: Indoor, temperature: 10ºC~+50ºC; relative humidity: ≤95% (40ºC±2ºC, without condensation);
Coding mode: It can realize electronic coding via coder in situ. Address codes 1 to 324 are available for selection;
Installation height: ≤8m;
Protection area: about 60m². For details, see related provisions in GB50116-98 Code for Design of Automatic Fire Alarm System;
Matched host machine: fire alarm control panel (such as AW-AFP2188, AW-AFP2100).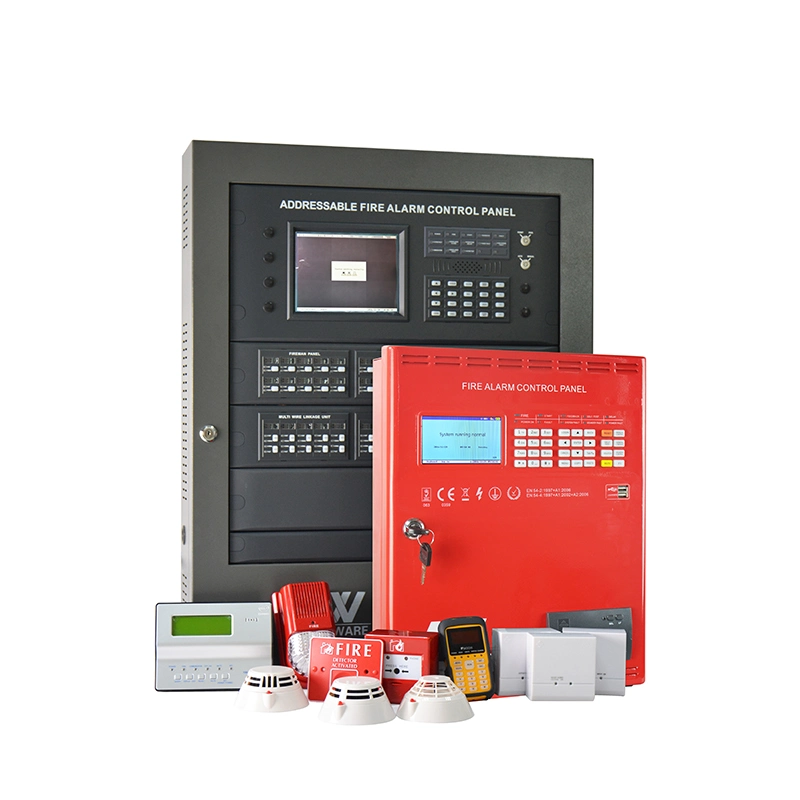 Company Information
Asenware,manufacturer of fire alarm and fire suppression system since 2005.
Our headquarter is in London, UK, with factory Shenzhen, China.
We keep our best service for our customers, and have a rich experienced engineer team to design and install
for overseas project.
Product range
Addressable fire alarm system
Conventional fire alarm system (2166 series)
FM200 gas suppression system (2159 series)
Fire pump
Fire hose/ hose reel and cabinet
ABC powder/ CO2 fire extinguisher
Emergency light system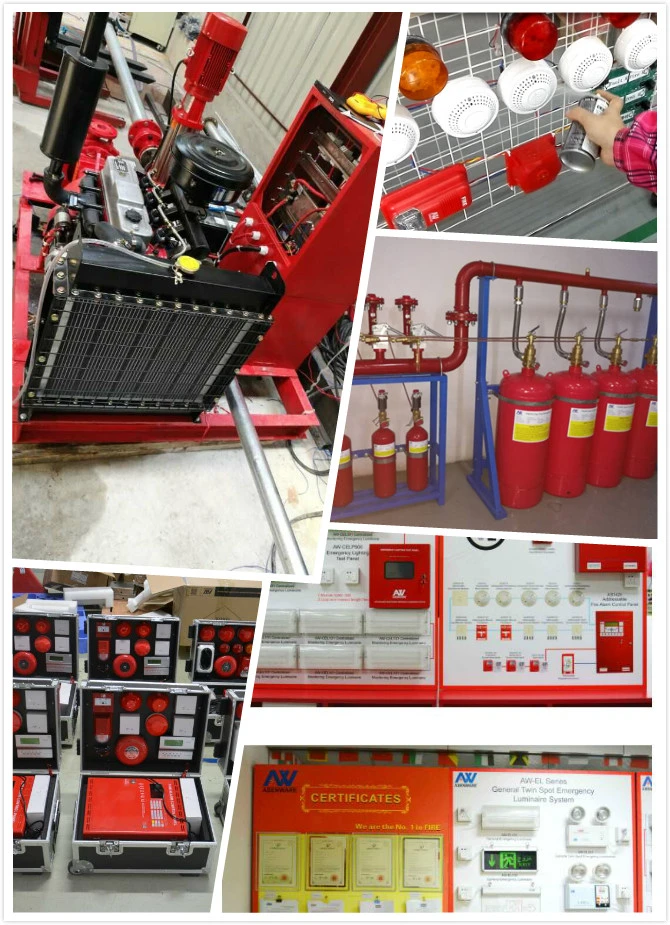 Certificates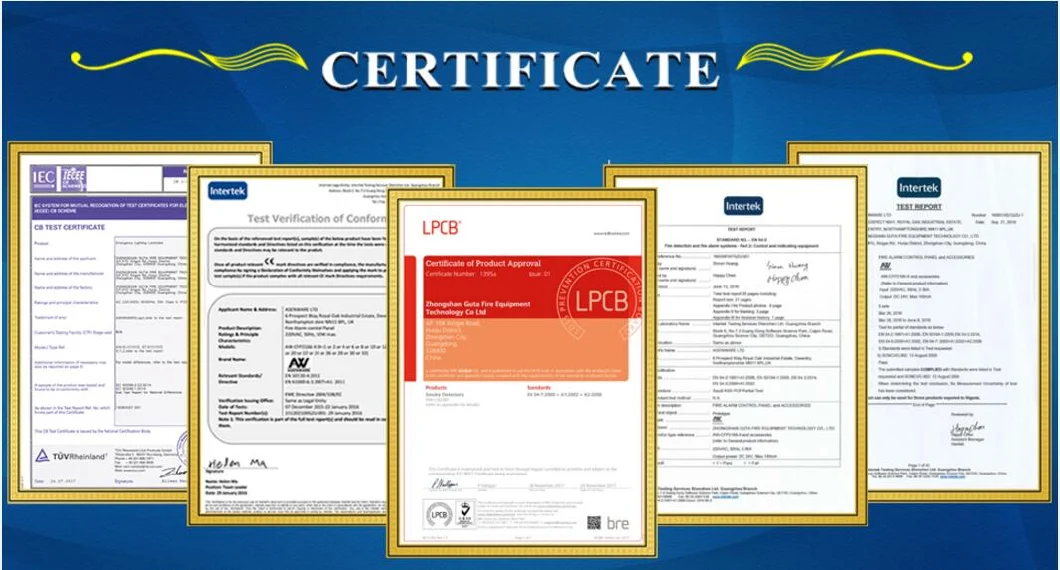 Contact